Cet article est reposté depuis Arc Street Journal.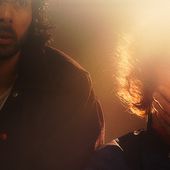 NEW TRACK / JUSTICE _SAFE AND SOUND
After the release of "Randy" the first piece from Justice's upcoming album untitled "Woman" (out on Nov 18), discover now the 2nd track "Safe & Sound". Press play and enjoy just below. Check more infos about the french band via the official page Here. Stay tuned for more quite soon !
http://www.arcstreet.com/2016/10/new-track/justice-_safe-sound.html