Cet article est reposté depuis Arc Street Journal.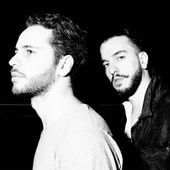 VIDEO / ELECTRONIC DUO PARISI'S DEBUT SINGLE "NO REFUGE" FT. RZA
"I don't understand how you could ban a man from a land that was said to be a beacon of light," raps RZ A of Wu Tang Clan in the politically pressing single "No Refuge," a collaboration with PARISI- the emerging electronic duo of Marco and Jack Parisi. The striking music video was conceived and directed by film-maker Ben Strebel of Sovage in close collaboration with creative agency Stay in School.
http://www.arcstreet.com/2017/03/video/electronic-duo-parisi-s-debut-single-no-refuge-ft.rza.html